Services
Omni ScreenWorks - Orange City's Best Screen Replacement Company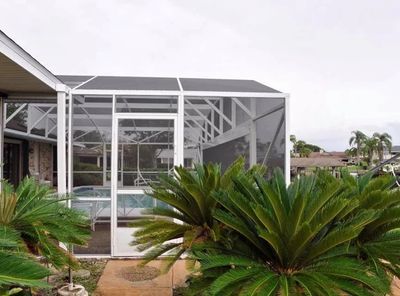 Single Panel Replacement
Single panel work is as simple as it sounds. If you only have a couple of panels that need some work, we can replace the specific panels that need a little TLC.
*This type of work has a limited service area. Contact us to discuss service area & project minimums.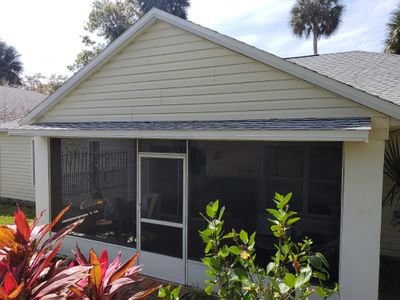 Screen Insert
Screen in the porch you already have (with existing roof). This is our favorite because it takes something that's already yours and makes it more enjoyable!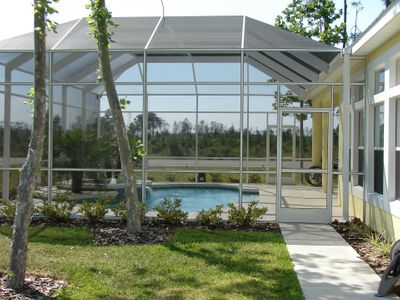 Rescreen (Pool or Porch)
Are most — if not all — of the screens on your pool enclosure/porch looking a little rough? Then this option is for you! It is our most cost-efficient screening service and includes a 5-year warranty.
Super Gutter Changeout
Super Gutter is a specialty gutter made for your porch/pool enclosure. This gutter is heavy-duty and helps maintain the integrity of your enclosure.
Relax In Comfort With Omni Screenworks LLC
Looking to add convenience and comfort to your outdoor space? Omni Screenworks LLC can make it happen. Update and transform an otherwise unusable space with a screen installation — block out debris and the harsh elements while enjoying some fresh Florida air.
Screened areas also allow you to enjoy the outdoors year-round — our workmanship and quality materials give your space longevity and are designed to seamlessly blend with your existing home design.
Relax in a space you love, and gain a great return on investment should you choose to sell your home down the road.
Get in touch with Omni Screenworks LLC today!